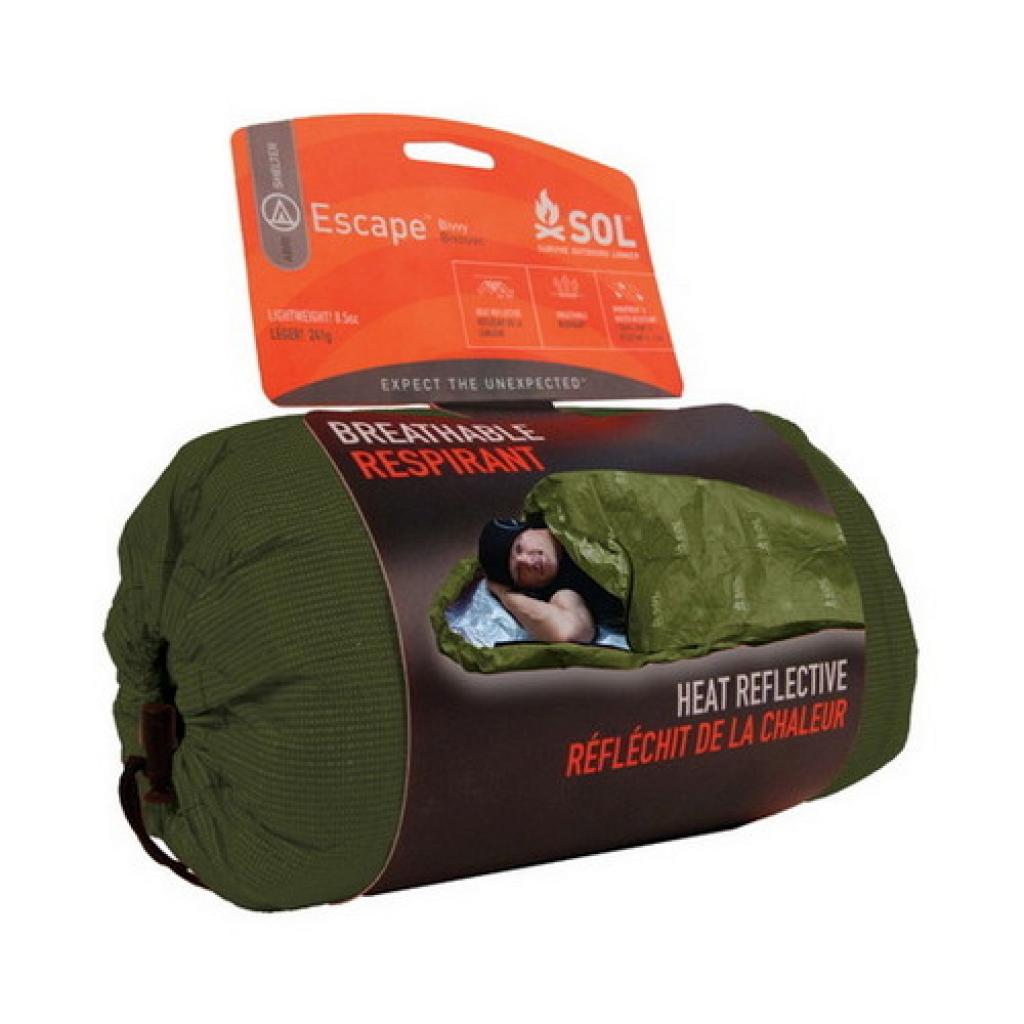 SOL Escape Bivvy
$54.00
Breathable, waterproof emergency shelter / sleep sack
The Survive Outdoors Longer® Escape™ Bivvy is nothing less than a revolution in backcountry shelters. The complaint with most ultra-light emergency shelters is the same: condensation builds up inside as you get warm, leaving your clothes soaking wet. With the Escape™ Bivvy, condensation is no longer an issue, and you never again have to choose between staying dry and staying warm. The proprietary fabric lets moisture escape at the same time that it keeps rain, snow, and wind on the outside - all while reflecting your body heat back to you. Waterproof seams plus a drawstring hood closure and side zip mean you can seal out the elements entirely or use the bivvy like a traditional sleeping bag. The low-visibility OD Green color with repeating black logos is ideal for those times when survival means you don't want to be seen.
- A bivvy that BREATHES: Stay warm AND dry in the original back-country emergency shelter that stays dry while you heat up.
- Weather the Elements: Highly water-resistant fabric keeps you dry even in wet, soggy conditions.
- Stay Warm: Reflects 70% of radiated body heat.
- All-season Durability: Hard-wearing fabric resists punctures and tears through heavy use.
- Low-visibility OD Green exterior: Makes it easy to blend into your environment.
- Size: 84" x 31"
- Weight: 8.5 oz

SORRY, NO ONE HAS REVIEWED THIS PRODUCT YET
Be the first to review by clicking the red button on the rightbellow
subscribe to our newsletter
Sign up to our mailing list to receive the latest info on self-reliance and general preparedness. Plus receive great offers and discounts on the gear you need.