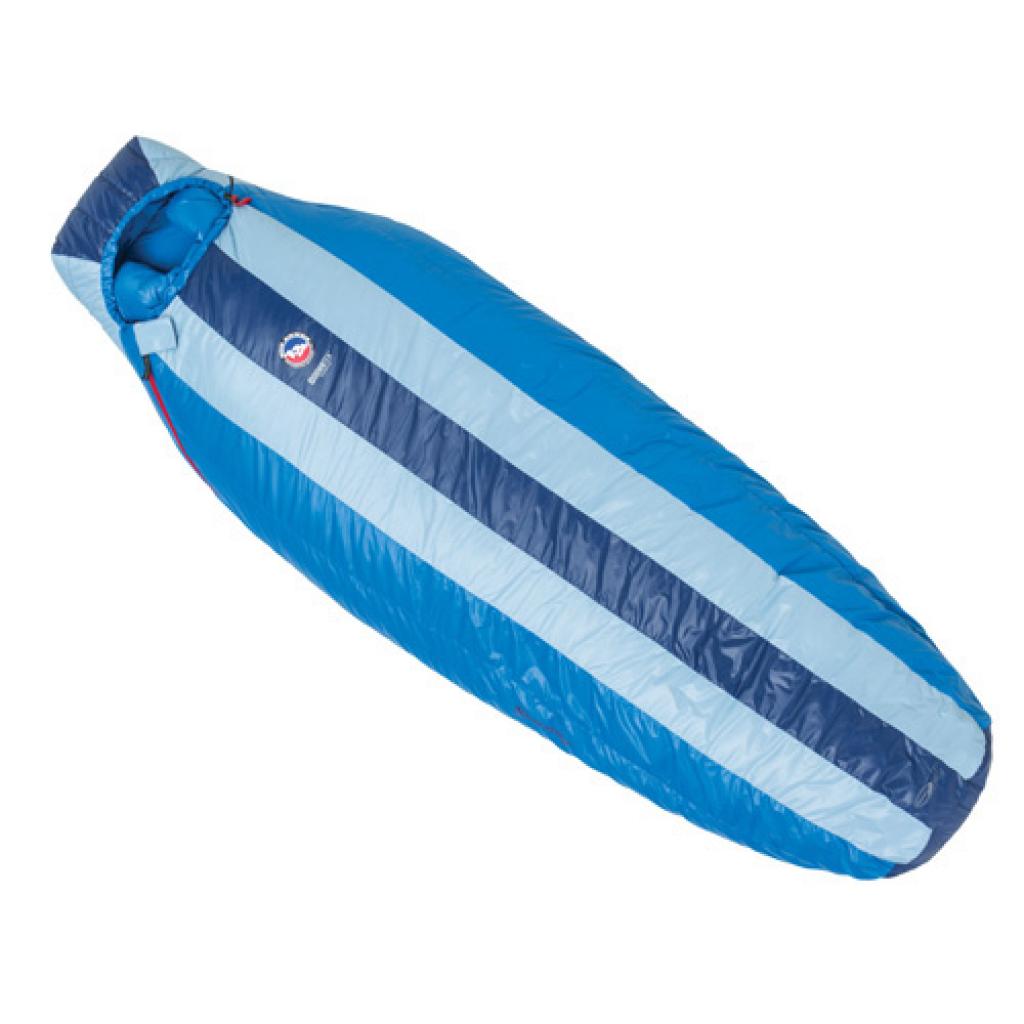 20% off
Big Agnes Fish Hawk 30
650 DownTec, Long, Left Hand Zipper
Classic Series Down bags offer warmth, compressibility and big comfort. These Big Agnes System bags are now available with DownTek water repellent down - perfect for the weight conscious backpacker who wants a little more room and has admitted that even the weatherman can't know it all. Utilizing the full pad sleeve design, you can slip any 20" rectangular pad into your bag keeping you in place all night long.

Features:

- Integrated full pad sleeve. Never roll off your pad again
- DownTek water repellent down insulation
- Rectangular shape offers more room in foot box and shoulders
- Mesh storage sack & nylon stuff sack included
- Built in pillow pocket holds a fleece or Big Agnes pillow
- Interior fabric loops for sleeping bag liners
- 70" YKK #8 zipper. Mate together left and right zip bags with same size zipper
- No-draft collar seals around neck to keep cold air from sneaking in
- No-draft wedge insulates the connection between the bag and pad
- No-draft zipper tube insulates along the length of the zipper
- Shell fabric: Down proof, nylon microfiber rip-stop. WR surface treatment to repel water
- Lining: Soft, breathable down proof nylon with stain resistant finish
- Pad sleeve: Nylon rip-stop. WR surface treatment to repel water
- Cotton storage sack & nylon stuff sack included
- Flow Construction: Insotect Flow is a flow-optimized insulation system that delivers uniform heat distribution and natural body contouring through its revolutionary baffle design. Flow Construction eliminates lateral and vertical down shifting by using vertical chambers with Flow Gates to regulate fill positioning and density. Strategically placed Flow Gates minimize vertical down shifting while vertical chambers minimize lateral shifting. With continuous vertical Flow chambers in place of traditional side seams, Flow bags eliminate potential cold spots which can occur with side seams. Vertical baffles now flow with your body for more rapid and uniform body heat distribution.

Specifications:

- Pad Size: 20" x 78"
- Zipper: Left Side
- Color: Gray/Black
- Fill Type: 650 Fill DownTek
- Fill Weight: 13 oz.
- Bag Weight: 2 lbs. 12 oz.
- Shoulder Girth: 73"
- Hip Girth: 69"
- Foot Girth: 55"
- Stuff Sack Size: M - 8" x 17.5"
- Compressed Bag Size: 8" x 7"

SORRY, NO ONE HAS REVIEWED THIS PRODUCT YET
Be the first to review by clicking the red button on the rightbellow
subscribe to our newsletter
Sign up to our mailing list to receive the latest info on self-reliance and general preparedness. Plus receive great offers and discounts on the gear you need.