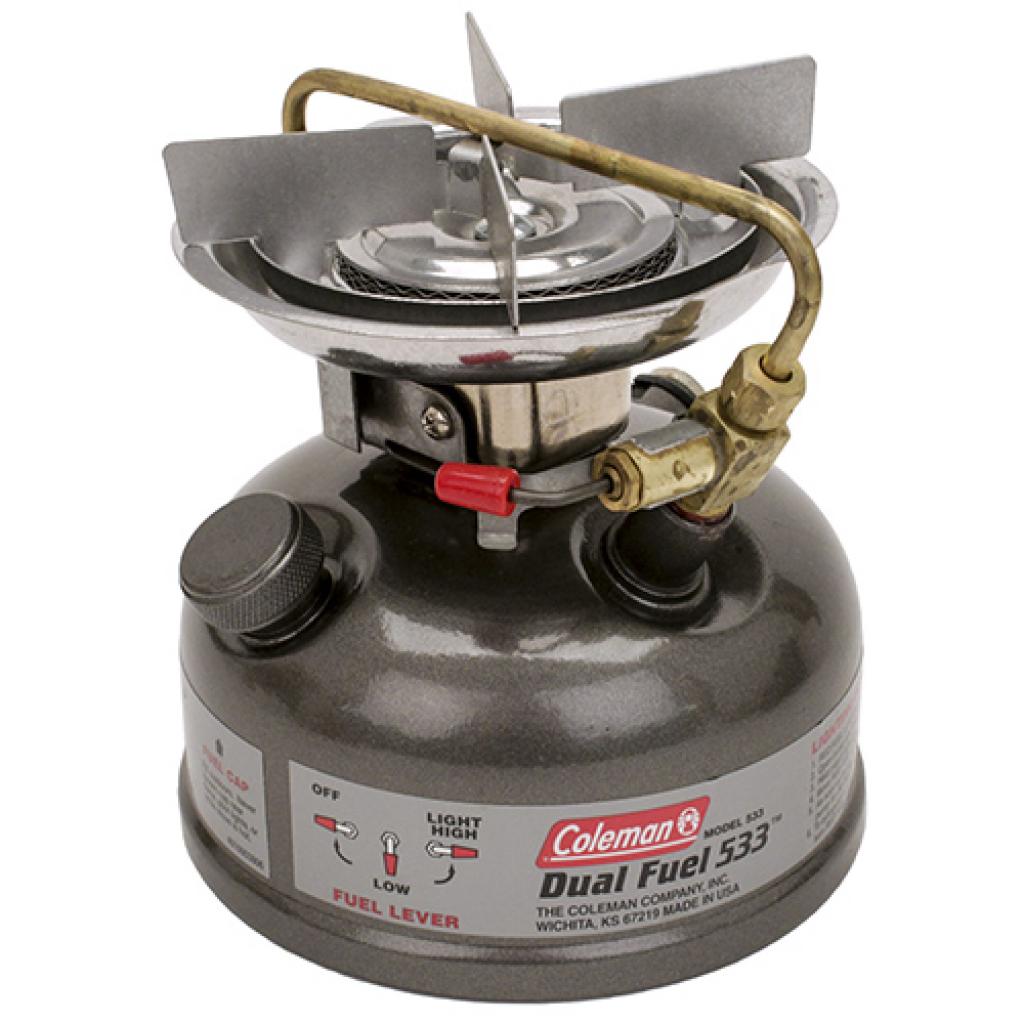 Coleman Dual Fuel Stove
$99.99
1 Burner Sporster
Cook breakfast, lunch and dinner in any weather - hot or cold - on the single-burner, fully-adjustable Coleman Sportster II Liquid Dual Fuel Stove. The cooking surface is compact enough to fit inside a pack, but large enough to prepare a trail meal. With the option of using Coleman liquid fuel or unleaded gasoline, the Sportster II stove is less expensive to fire up. The all-season stove is perfect for camping, hunting and even in cases of emergency.

Features:

- Boils a quart of water in 4 minutes
- Dual Fuel technology
- Stove burns Coleman liquid fuel or unleaded gasoline (Fuel sold separately)
- 1.1 pint fuel capacity
- Powerful 10,500 BTU
- Built-in pot support and wind protection
- Filter funnel included
- Perfect for camping, great for emergency preparedness

Dimensions: 7.38" x 7.8" x 6.55"

SORRY, NO ONE HAS REVIEWED THIS PRODUCT YET
Be the first to review by clicking the red button on the rightbellow
subscribe to our newsletter
Sign up to our mailing list to receive the latest info on self-reliance and general preparedness. Plus receive great offers and discounts on the gear you need.