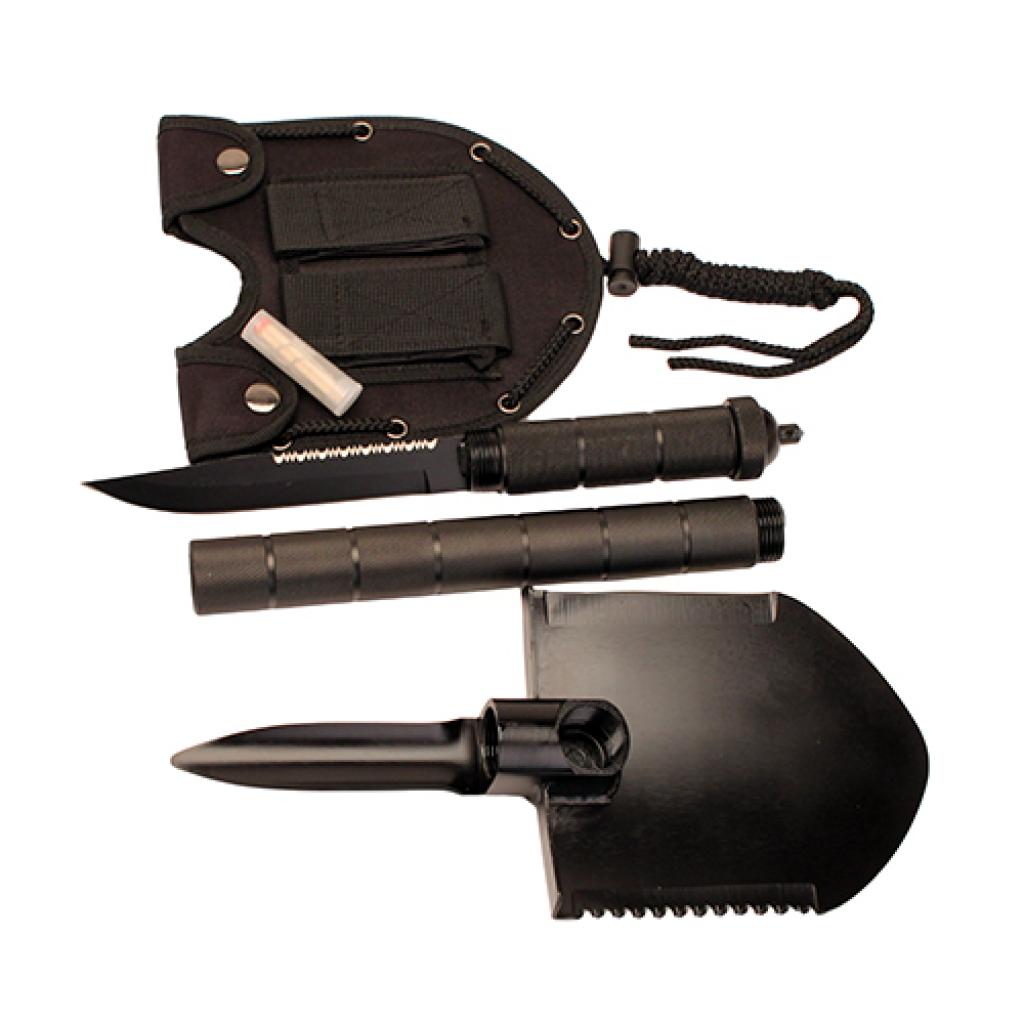 20% off
Hawke Knives Apocalypse Shovel V 1.0
Mykel Hawke's survival experience has helped him to engineer one of the finest survival shovels to ever hit the market place. It's light weight yet engineered to be tough and last a lifetime. Hidden within its knurled steel handle are all of the tools that you'll need to get you out alive.

Features:

- Grade A components
- Large fixed blade knife with plain edge and serrated spine
- Pick
- Axe
- Compass
- Glass breaker
- Bow drill divot hole (for starting fires)
- Knurled handles for the ultimate grip
- Hi-tensile nylon pouch

Specifications:

- 22" Over all length
- 6" shovel with one serrated side and one sharpened side
- Heavy duty construction
- The shovel is constructed of two different grades of hardened stainless steel, both 440 and 420.
- The coating is for anti-corrosion and anti-reflectivity, it is applied by PVD (physical vapor deposition).
All Reviews
1
This is an excellent piece of equipment for any bug-out scenario. I personally keep it in my car. The construction is sturdy and it packs over 9 tools in one. The shovel is a good size, but pretty much a medium hand shovel. There is extra storage room on the sheath and inside the knife handle.
5th Dec 2017
subscribe to our newsletter
Sign up to our mailing list to receive the latest info on self-reliance and general preparedness. Plus receive great offers and discounts on the gear you need.